Elevate Your
Lead Generation
with Proven Strategies
Sign up for a 90-minute session and get personalized lead generation recommendations using our proven planning framework and experience from over 200 B2B campaigns across 30 markets, including Microsoft, Citrix, ALSO Group, and others.
FREE STRATEGY PLANNING WORKSHOP 
Is this workshop
right for you?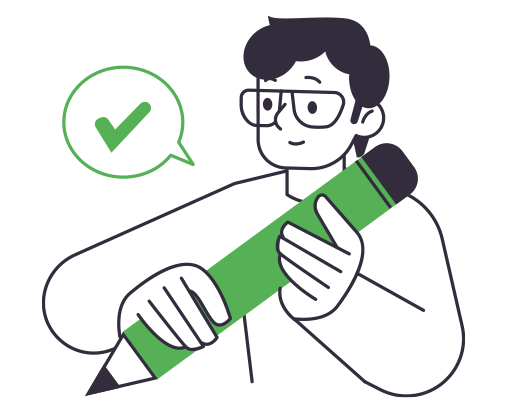 Your marketing strategy advisors
Rolands Ozoliņš
Business growth strategist
Rolands has over 20 years of experience in technology marketing and business development, including over 10 years at Microsoft. He has helped tens of B2B companies across Europe to prepare strategy of international expansion to attract new customers in B2B markets.
Andrejs Juščenko
Go-To-Market strategist
Andrejs has extensive solution sales and business development experience in the IT sector. He spent 11 years at Microsoft and led a transformation of Microsoft Cloud business across 24 countries of Central and Eastern Europe. Today Andrejs works with Technology companies across Europe and helps them develop and implement growth strategies.
What our clients have to say
"IBD Consulting are very open minded, knowledgeable and professional, quick to come up with new ideas and ready to support with any struggles. I would definitely recommend them to anyone looking for a professional marketing agency with focus on lead generation and B2B."
Anastasia Zencika
CMO at ECOMMPAY
"IBD Consulting has a rare combination of technical, solution sales and digital marketing skills. It makes them very well positioned to help tech companies grow their business. As a Microsoft partner, we find it very easy to work with them."
Stefan Zenkel 
Managing Director at aConTech GmbH
"The campaign with an e-book went surprisingly well. In as little as two months, we had over 400 leads all across Europe, and our sales team never had a shortage of marketing qualified leads to work on."
Liisa Kaupmes
Growth Marketer at Hepta Airborne
"With the help of IBD Consulting, we were able to build a robust lead generation system for our Cloud business. Just in 4 weeks, we went from zero to four hundred leads in the pipeline. IBD Team served us as an extended marketing team while we solely focused on sales."
Ramir Begalin
Product Manager Microsoft CSP at MONT
"My pleasure is to collaborate with IBD team which helped my company to deliver outstanding results. Andrejs is open-minded, result-oriented and extremely professional in the business he runs. Appreciate our cooperation."
Irina Moiseyeva
CEO at Cloud Services
"IBD team are masterminds in different digital marketing strategies. Definitely can recommend them if you or your company is seeking for B2B lead generation via digital channels."
Aturs Zalitis
Marketing Manager at Squalio
"IBD Consulting worked with different people at Intragen to understand our business and help us refine and develop aspects of our marketing strategy, including target audience, buyer personas, competitor analysis, and ideal customer profile. Their work was thorough and efficient, and results were presented clearly, enabling a strong foundation to build and adapt our ongoing marketing strategy."
Gabrielle Roper
Digital Marketing Manager at Inragen
"The highly analytical and systematic approach to planning go-to-market strategy was extremely beneficial to us"
Petri Itkonen
Sales Director at CollectiveCrunch
Why apply for a strategy workshop with us?
Get instant access to expertise and experience from over 200 lead generation campaigns for tech companies
Understand key concepts of planning and building a growth engine
Be certain about the next steps
It is free, no obligations required