This blog was updated and extended on 18.07.2023.
Ebooks, whitepapers and guides are the best way to generate a large number of interested prospects quickly and at a rather low cost. Here is how it works.
The B2B buyer of today is quite different from what you would see some years back. Today's consumers carry out independent product research and value the different offerings based on the content they interact with.
In 2017, Gartner has found that B2B buyers spend 45% of the time on independent research, while only 17% in meeting with potential suppliers. 
In 2023 Gartner estimates that only 5% of the length of buyers journey is spent with suppliers.
Under these conditions, marketing content, such as whitepapers play a critical role in helping buyers make a decision.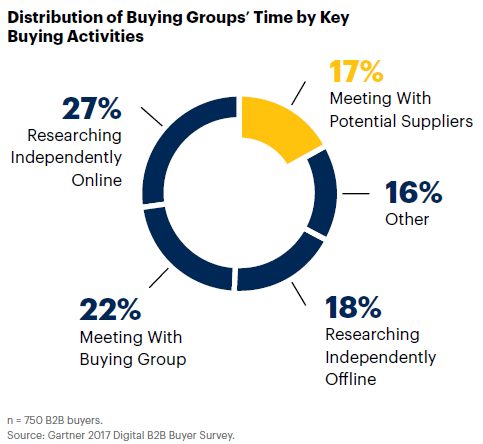 Content builds credibility in the eyes of your audience and increases trust in the company's offerings.
Often content, such as guides, can unlock prospective customers by educating them of how to use your product or how to select solutions.
As such, content is an integral part of your marketing and lead generation efforts.
Savvy content marketers leverage high quality, optimized content to generate leads. According to recent studies by the Content Marketing Institute, up to 85% of B2B marketers acknowledge that the most critical objective of content marketing is lead generation.
You need content with a high potential of hitting your lead generation goals. Those that encourage your audience to volunteer providing crucial details like their names, email addresses, and other information on the registration forms. It also has to be substantial, providing information that can't be easily found anywhere else.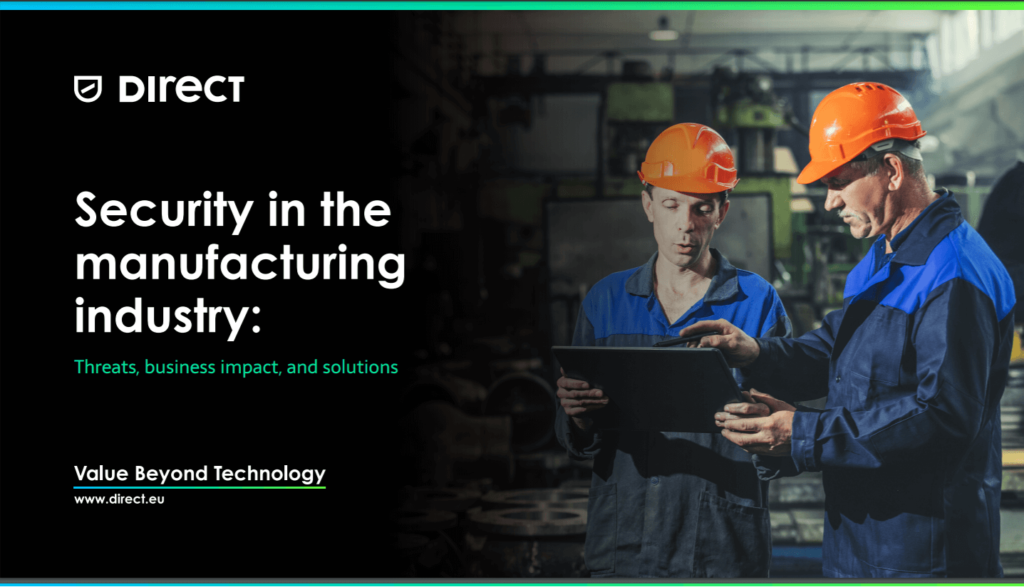 Whitepapers and ebooks hit the sweet spot between the cost of production, lead willingness to register for access to these materials and trust-building qualities of this content. Moreover – in contrast to webinar, production works can easily be done by third party specialists.
While cost can vary dramatically between industries and markets, we have seen that in Europe advertising cost per download of whitepaper or eBook ranges from 6 – 30 Euros. That is a very low cost to get contact details of audience interested in your topic!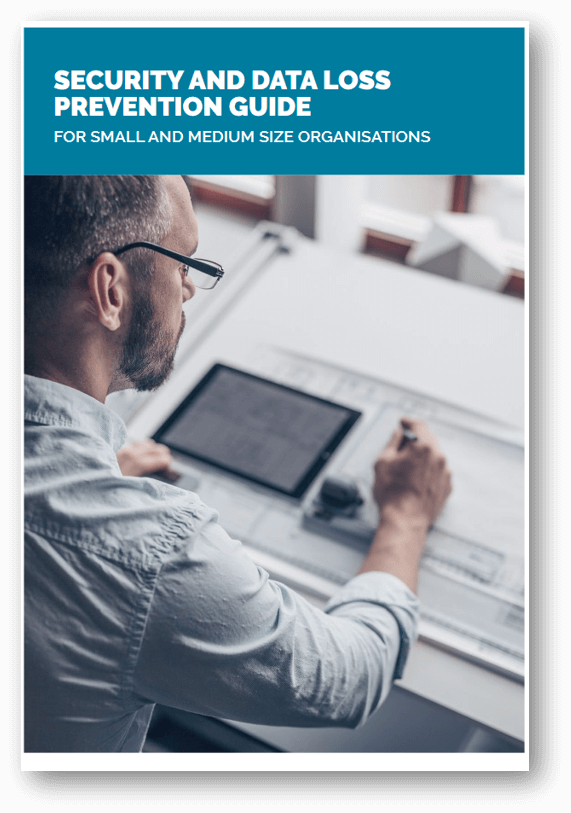 What is a whitepaper?
In essence, a whitepaper is an authoritative, well-researched, properly structured and referenced document that communicates a fair level of details about its subject. It's usually targeted for prospects that expect a deeper understanding of a particular matter.
The form of marketing content is appropriate when justifying product claims, especially if your audience requires technical argumentation and specialist knowledge to understand them.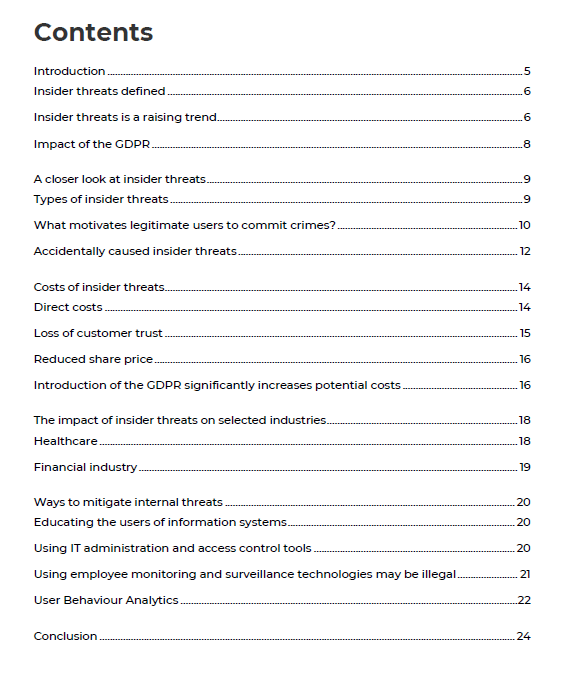 Besides explaining complex subjects, you can also use the approach to introduce not-so-obvious ideas. The volume is usually between 2000 to 5000 words, and it's prepared for prospects who want to spend their time and efforts reading.
Why publish whitepapers?
Generally, marketers have three crucial reasons why they publish whitepapers: to nurture prospects, generate leads, or help close sales. Other companies use whitepapers to attract their audience and prospects attention, redefine their space in the market, or for staking out their position as a reliable industry leaders.
It is very important to make sure your whitepapers are well researched and contains a sufficient amount of supporting data to back up your claims. I strongly advise against labelling anything that is not well researched and structured document of over 2000 words a whitepaper. (I have seen companies call their datasheet a whitepaper. You don't want to do that!)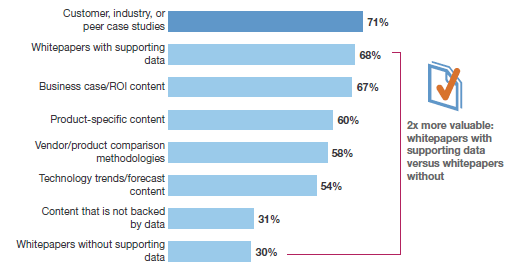 Strategically, whitepapers fit into the continuously growing trend of content marketing. The model acknowledges that sceptical consumers are craving for a service provider that doesn't just peddle their products, but one that can also be their trusted advisor. Well written whitepapers can do a remarkable job.
Essential components of a simple whitepaper
Whitepapers can serve different purposes, therefore their structure can vary. I recommend making sure you have a proper Go-To-Market strategy in place before producing marketing content.
A very simple approach to whitepaper is to cover at least the following:
You must identify the main problem that your customers face then describe how it could impact their operations – like cost increases, lost market share, or a damaged reputation.  
Describe different solutions and approaches that have been used previously to address the problem and point out their benefits and setbacks. After this, you'll then present your solution then show your audience how it helps other businesses, and why it beats the other alternatives. Your description must demonstrate the enhancements in detail before a conclusion rounds it up.
Make sure you've backed your arguments with research and statistics from reputable sources or original research to build credibility.
What is an Ebook?
Most companies face hardships generating leads, hence have a more challenging time filling sales funnels, and this is where the eBook comes in.
This marketing approach uses shorter and lighter content that's created in a much simpler language and takes less effort to read. The content also includes more illustrations, and the target audience is those looking for a general understanding of a particular idea or subject. A typical length of eBook is around 750 – 1500 words, however, we recommend to aim to around 1500 words or more demanding readers might feel cheated.
Why use EBooks?
EBooks serve as a great lead magnet and are less expensive to produce than whitepapers, which typically required significant research.

Both approaches are practical. The first strategy works best if you want to build trust and generate leads for complex and expensive products, such as innovative technologies for B2B. The second approach, on the other hand, can help quickly fill in the sales pipeline, thus helping to close first deals faster.
What is a guide?
A guide, as the name suggests is a document that provides readers with practical guidance and information about solving certain challenges.
This is a very practical document put together to answer "How to?" types of questions.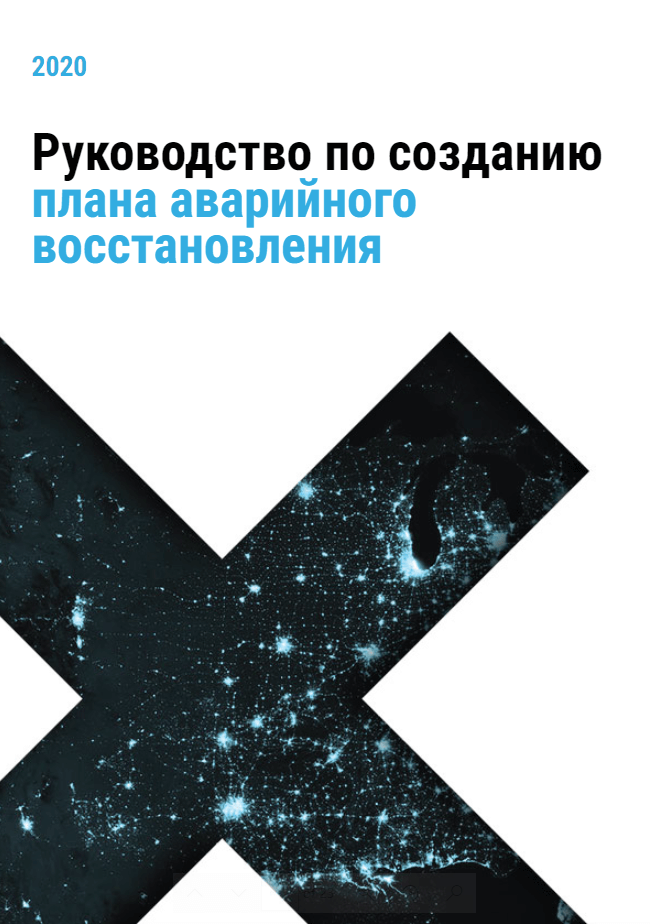 Offering such type of content: 1) helps to identify prospects who are interested in solving respective challenges and 2) helps buyers proceed with their decision by answering important questions.
In contrast to a whitepaper which talks on a more conceptual level, the guide is a rather practical document. In most cases, the preparation of such a document requires input from practitioners in their respective industry
Use this type of document if you need to educate your buyers about how to do a certain job before they are ready to learn more about your product.
We have used guides with great success both for our customers and also when making our own purchase decision. As an example, made a purchase decision about our own ERP system after reading a well-written guide on how to manage agency business.
Key Takeaway
Content is a crucial part of your company's marketing and has a significant role to play in your lead generation. Brands are judged by the content they provide to their audiences. From the customer's perspective, you are the content you offer.
Your content choices, key messages and arguments should be based on your GTM strategy. Therefore it is highly recommended to make sure you have a sound strategy before starting to produce marketing content.
Below are some recommendations for when to use ebooks and when to use whitepapers.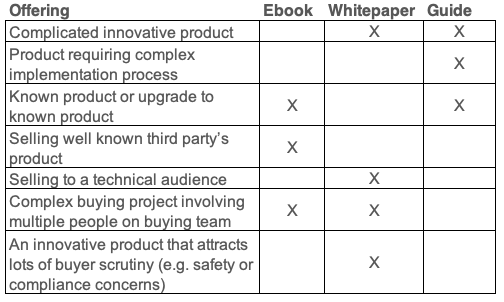 EBooks and whitepapers are among the content types with the most lead generation potential. Compared to blog posts, these are more expensive and would take up more time and expense to create. But whether your focus is to generate leads, educate your audience, or increase your brand awareness, valuable content will help you collect more client information. I certainly recommend using these types of content.
We at IBD Consulting have a robust process of marketing content creation that involves technical experts. Because of our focus on technology marketing, we are very experienced in explaining complex technical subjects to business or technical audiences.